Support during your FtP investigation
NMCWatch supports nurses, midwives, and other healthcare professionals, going through Fitness to Practice investigations by their regulator or employer.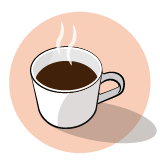 Buddy Scheme
A 1-2-1 service that aims to reduce the isolation and take the fear out of the FtP process.
Buddies are assigned from the same registry level and have concluded their own FtP cases.
Up to 10 hours to explore the impact and develop coping strategies.
Signposting for legal advice and other specific support areas, including financial.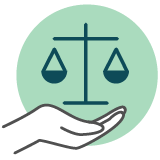 Legal Advocacy
Following the success of our Advocacy Programme pilot, we have secured a long-term plan for assisting with fitness to practice cases.
This is in response to the many registrants who have no other options available or have found the alternatives have given them unsatisfactory results.
Peer Support Group
Free online support to nurses and midwives via a closed Facebook page.
Peer support to those suffering from the effects of the process.
Linking to others in the same geographical area to give local support.
Signposting to other organisations which can assist.
We've helped over 500 registrants get through FtP. So far.
Since 2017 we have helped hundreds of healthcare professionals through their FtP process.
Thanks to our Buddy Scheme and Advocacy Programme pilots, this help is now more formalised and refined. Although we get some limited funding, we always welcome more financial support in order to maintain these services at the highest levels.
If you or someone you know has been through a Fitness to Practice investigation you understand how crucial our work can be. So, if you are able to make a donation to enable us to help others, we would be very grateful.
Direct support
500+
Nurses and Midwives who have been through FtP
Advocacy programme
49
Registrants who have received legal assistance from NMCWatch
Buddy scheme
61
Registrants buddied so far
We ask, does it want to change, or is this lack of insight too ingrained in a process that is no longer fit for purpose? PSA report is published This week's annual report out by the Professional Standards Authority highlights that the NMC...
read more
We are passionate about supporting and empowering members during this process. By providing a positive space we enable and encourage people to share their experiences…
Learn how to get involved
We are always busy running NMCWatch and regularly find we have opportunities for volunteers.
If your case has concluded and you feel you can help, please let us know.
We need people who are self-motivated and able to grab a task or role and run with it.
I will be eternally grateful for all the support that I have been given by NMCWatch. My buddy has helped me so much and gave me the strength to not give up when I thought "why am I doing this?".
After 17 months of dealing with false allegations and lies the NMC have finally said they are not going to investigate the allegations.
The buddy program is amazing and without it, I don't know what I would have done. Thank you so much to everyone in the group who, despite going through such a hard time, still take the time to support each other. You are all amazing people.
BK
Retired Nurse
Simon was brilliant this morning… my partner said to me today that Simon achieved so much for me in 2 days [that my] stupid union didn't do for almost 2 years!
DC
Nurse
Simon Holborn and Cathryn Watters were my legal team and were both so incredibly knowledgeable about the whole FtP process. Without them, I would never have got through my long and torturous process and indeed a hearing that spanned over six months. Cannot thank them enough for all their help and support.
JH
Nurse
When I thought I was losing everything, felt worthless and hopeless, and my anxiety was high, I would talk things through with my buddy. They would calm me down, put things back into perspective and help me to restart.
Thank you for the buddy system. Talking through the challenging times is a lot easier knowing someone has gone through a similar process and can really relate to how you are feeling. I am forever grateful.
AW
Nurse
There are some seriously amazing people in this world, and Cathryn and Simon are both sitting proudly at the top of them!
Special people who are the most supportive and caring individuals.
Just off to sob as the 2nd case is dropped and I am finally FREE!!!
KL
Midwife
Thank you for the support and guidance I received from this group.
Cathryn Watters
has always given me the support and encouragement to face NMC since I found NMCWatch. Today is my last day at [the] ward, where I did my return to practice and my condition of practice. In February I am joining my new ward.
GP
Nurse
(Buddy) Sue has been so knowledgeable in terms of process and procedures and given me help and support in preparing my response. More importantly, she has been there for me psychologically. She believed me, and that was the most important thing. Sue understands how challenging this process is and understands the weaknesses of the NMC investigative processes. Sue listened and remembered personal challenges and was there with an important message of support... couldn't ask for a better guardian angel.
CM
Nurse
Simon Holborn and Cathryn have both been amazing support and help to me during probably the most difficult time of my life. Could not have got through it without the support, reassurance and help.
SF
Nurse